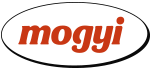 What makes Mogyi special?
MOGYI offers carefully selected, high quality snacks from a uniquely exciting and versatile portfolio.
Nuts are a gift of nature, and Mogyi recognized sunflower, pumpkin and corn seeds as the most important.
They go through an integrated process from producers to customers, thus ensuring the same high quality at all steps. In order to preserve freshness we store our ingredients carefully, and then pack them in quality assured packaging after processing so they retain their taste, aroma and crispiness right up to the moment of consumption.