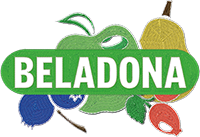 BELLADONA is a company founded in 2003 with the aim of bringing back authentic domestic flavors and nature to our lives. It is engaged in the production of juices and syrups in the traditional way, the way our grandmothers used to do it.
Naturally
In the production process, we use original recipes without additives and added sugar, and we correct their taste by adding apple juice.
Healthy
Your body deserves the best vitamins and drinks. We provide only top quality products based on forest raw materials. Live long and healthy.
Homemade syrups from forest fruits
Forest fruit juices without added sugar 0.75l
Forest fruit juices without added sugar 0.20l